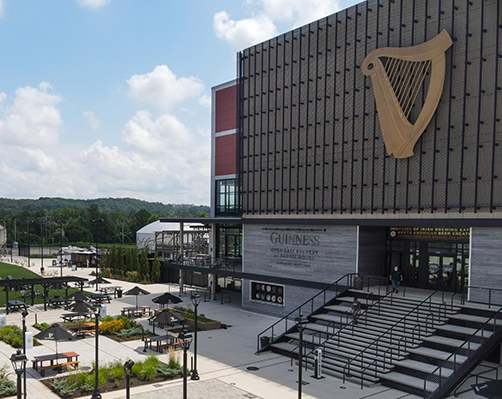 Why is the brewery named the Guinness Open Gate Brewery?
In 2015 we opened the longstanding pilot brewery at St James's Gate to the public. We literally opened the gate to the place in which innovative brewers have long been working to explore new beers for Guinness, so we called it the Open Gate Brewery.
Our brewery in Baltimore shares the spirit of exploration and discovery of its sister brewery in Dublin, hence the name. However, the brewery is also a center of exploration and innovation in barrel-aging, as a nod not only to the site's heritage as a distillery (the visitor center is being built in an old barrel rick house), but also to the long tradition Guinness has of aging beer in wood.
We know that it will take some time, but we're hopeful that the Open Gate Brewery will become a leading destination for unique barrel-aged beers.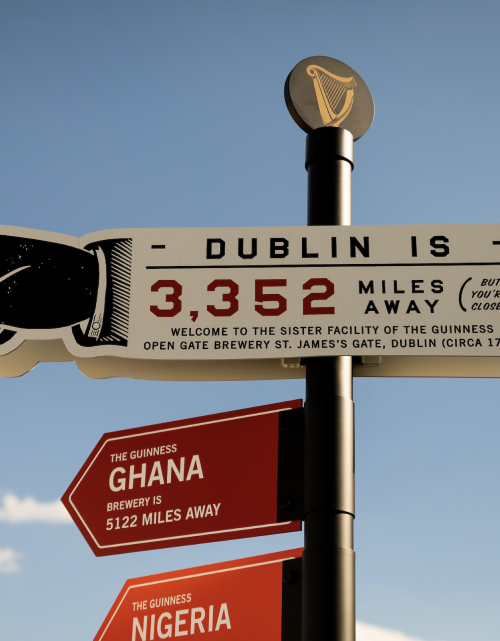 Why build a Guinness Brewery in America?
Although Arthur Guinness started brewing beer in Dublin, Ireland in 1759, brewing in other countries has long been a part of our story. We opened our first non-Irish brewery in London in 1936, and currently brew in 49 countries.
The USA is probably the most dynamic and exciting beer market in the world right now, and, put simply, we'd like to be closer to the action. Having a brewery in the USA will help us understand and respond to trends more quickly, as well as brew smaller batches and get them to market faster.
The brewery is also the home for Guinness Blonde (previously brewed by our friends at City Brewing in Latrobe, Pennsylvania).
And it gives us the opportunity to welcome Guinness fans, old and new, to the first Guinness brewery on American soil in over 63 years (we briefly owned a brewery in Long Island City, New York, from 1949-1954) and offer some Irish hospitality!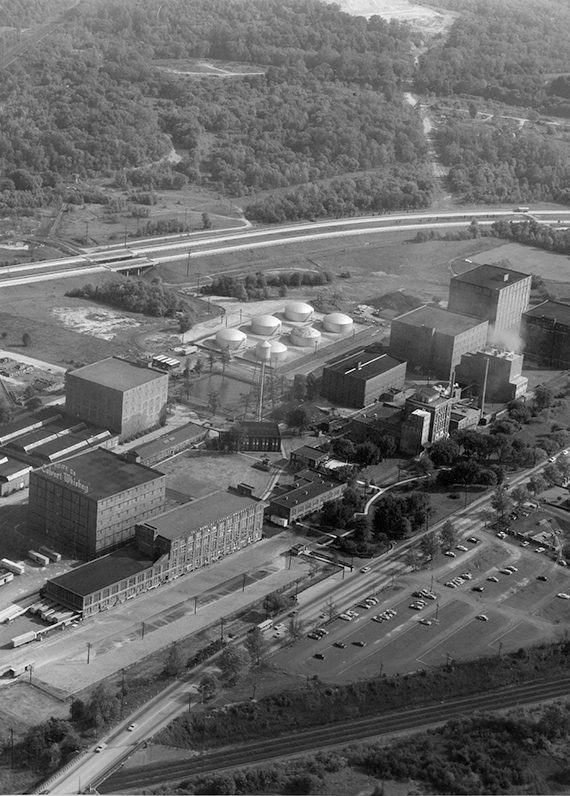 Why Maryland?
The Guinness Open Gate Brewery is on the site of the historic Calvert distillery in Baltimore County, 10 miles from downtown Baltimore and 30 miles northeast of Washington DC.
The distillery, originally called the Maryland Distilling Company, was the first opened after prohibition in Maryland, in 1933. For decades it distilled, barrel-aged and bottled several spirits brands, notably the Lord Calvert Whisky brand. In 2001 the site was acquired by Diageo as part of the purchase of Seagram, and spirits aging and bottling continued at scale until 2015 (and actually continues to this day as a live production site).
The site itself is almost 62 acres in size and is adjacent to Route 1, is minutes from the I-95, I-195 and I-895 freeways, and is 4 miles from BWI International Airport. It has a long history, integral to the local area, just off the Civil War trail and even has a protected pre-Civil War graveyard on its grounds.
Geographically, the site is fantastically situated, with several large cities within a 300 mile radius of the brewery and excellent transport links, by air, rail, sea and road. It's also a large brownfield site with wonderful history and heritage and enormous potential to be redeveloped.
But also, we love the area. Baltimore is an amazing city with respect for the past combined a sense of dynamism and excitement for the future. The brewing industry in Maryland is growing fast with several notable breweries making a name for themselves locally and nationally. We hope we can help the industry prosper and achieve the recognition we think it deserves. We also believe there is huge potential for increased tourism in the area. We look forward to working in concert with local partners to bring about a significant impact from increased visitors who will be able not just to experience what we hope is a best-in-class brewery visit, but everything else Maryland has to offer.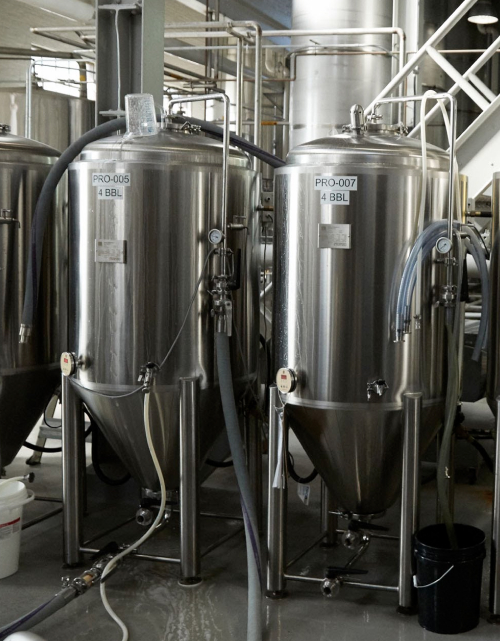 What brewing systems do you have? What's brewed there?
We will have three brewhouses on site. A small 2 barrel pilot brewery, a 10 hectoliter brewhouse built by DME Brewing Solutions and a custom-designed 100 hectoliter brewhouse built by GEA. All three systems will be set up to brew and ferment various styles. There will also be large and small-scale packaging lines capable of filling various formats.
The 10 BBL system will initially brew small-batch and one-off brews for the taproom onsite. Our brewing teams will have a remit to explore and experiment with what Guinness beers can be. At this point we don't know what we'll come up with, so watch this space.
The 100 HL system will initially brew Guinness Blonde for national distribution. In time, our aim is to brew new beers for the US market for either regional or national release on this system. It is one sixth the size of our world-class Brewhouse 4 at St James's Gate, so it will enable us to brew at a smaller scale.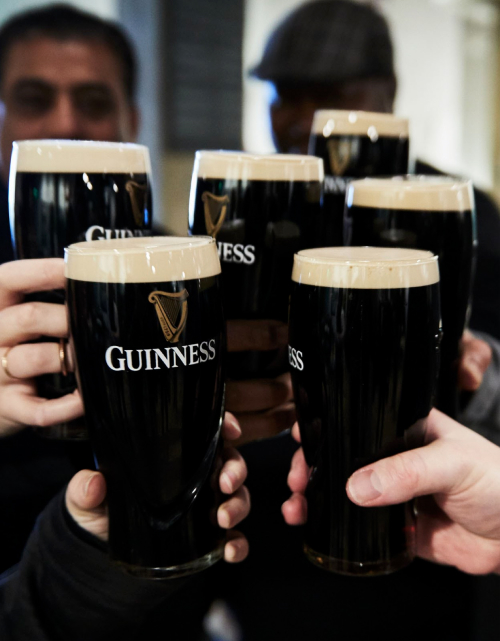 Will there still be beers imported from Ireland? What about Guinness draught stout?
Our Iconic stouts, Guinness Draught, Guinness Extra Stout, and Guinness Foreign Extra Stout will continue to be brewed in Ireland.