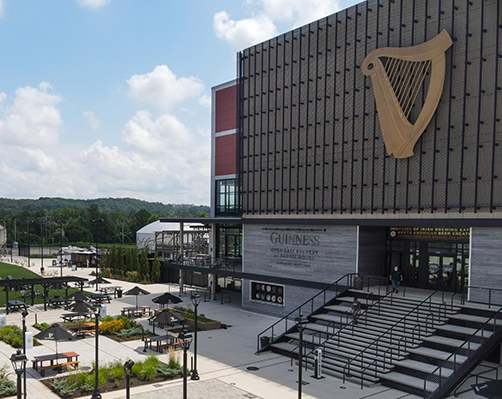 Why is the brewery named the Guinness Open Gate Brewery?
In 2015 we opened the long-standing pilot brewery at St James's Gate to the public. We quite literally opened the gate to the Guinness Product Research Unit, where brewers had been dreaming up new beers since 1904.
Our brewery in Baltimore shares the spirit of exploration and discovery of its sister brewery in Dublin, hence the name. We focus our attention on putting our spin on classic styles, introducing new ones, and utilizing both historic and new age ingredients and processes to create an exciting, ever-changing beer program.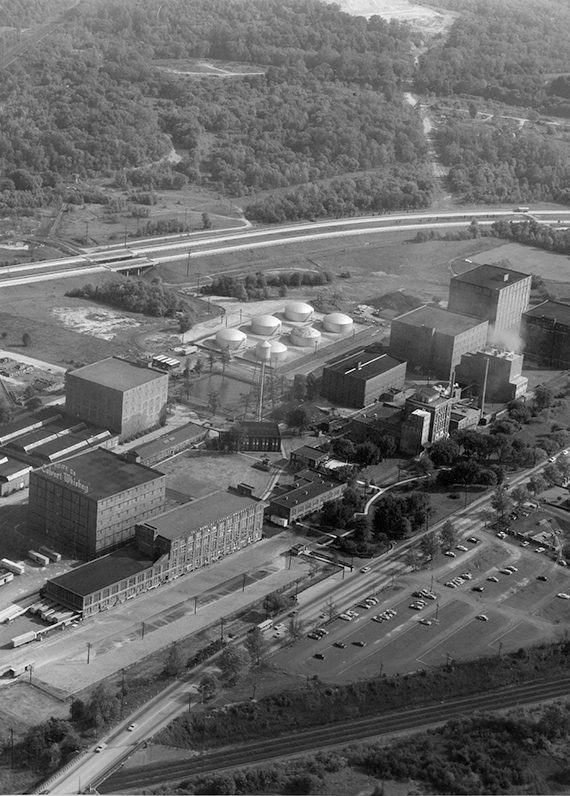 Why Maryland?
Maryland has a rich brewing history that dates to 1703, when the first commercial brewery opened in Annapolis. In 1892, Irish immigrant, William Painter invented the bottle cap in Baltimore, thus changing how the world consumes beer forever.
The Guinness Open Gate Brewery embraces this history by being located on the site of the historic Calvert distillery in Baltimore County, 10 miles from downtown Baltimore and 30 miles northeast of Washington, DC.
The distillery, originally called the Maryland Distilling Company, was the first opened after Prohibition ended in 1933. For decades it distilled, barrel-aged, and bottled several spirits brands, notably the Lord Calvert Whisky brand.
Geographically, we couldn't be in a better location, with several large cities within driving distance, including Baltimore, Washington, DC, Philadelphia, and New York City.
But most importantly, we love the area. Baltimore is an amazing city filled with amazing culture, food, art, music, and most of all, people.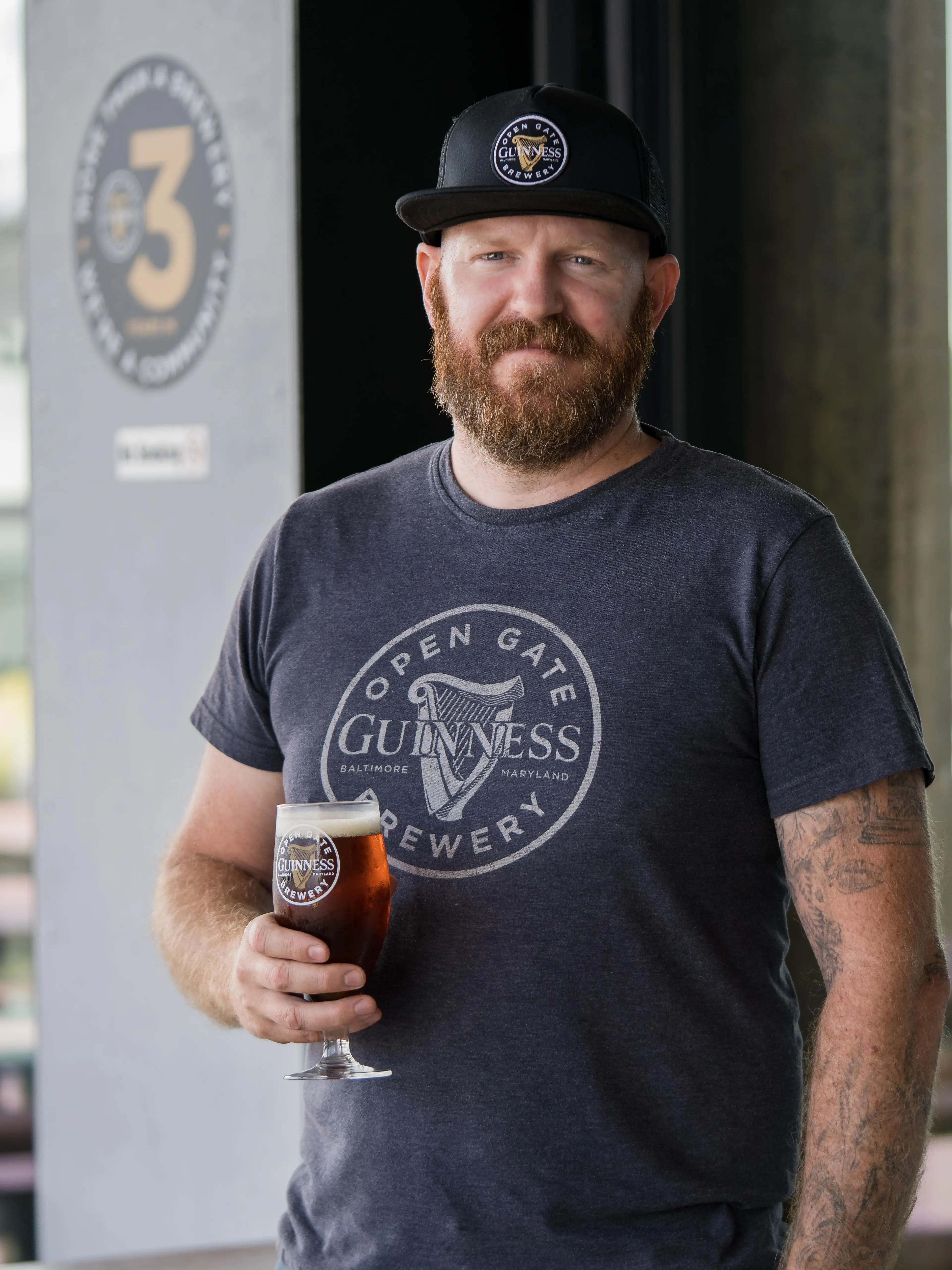 Our Team
Our brewing team is comprised of some of the most talented and experienced brewers in the world. Led by our Brewmaster, Peter Wiens, and Head Brewer, Sean Brennan, the team works each day to bring the spirit and heritage of Guinness to life, while also crafting their own chapter in the two and a half century story of our brand. When you come for a visit, there's a good chance you'll see a member of the team hanging in the taproom and sharing a beer - don't be afraid to say hello and ask them about the next innovative beer coming soon to our taps.